Visiting Paris and France for the first time in my life. I promised myself that I'd be uploading the documentation from the weeks trip. I'm always promising myself to do so, but I never get to it. Anyway, here it is. The Posts will come in parts, and in cronological order, day after day spent in paris.
Note that most pictures will have a hovering effect on them, showing a different photo as you hover with your mouse. Only for those who are in special interest, i suppose.
First day we were tired after little sleep and from the planes and the waiting in Bergen. Either of us had had anything to eat, 'cause we were waiting for paris' foods. First thing we did when we were settled in our hotel rooms we got out in the neighbourhood and found one of those cliché corner cafés and got baguettes. Well fed we got into reading my map and decided to go down to the city. It took us two days to get a hang on the Metro system, after that we were jumping on and of anywhere. Our hotel was situated in the 18th arrondissement, close to Sacré-Coeur and Montmartre. Closest metro station was Marcadet Passionare.The first day we walked down to Gare du Nord and took the metro down to Les Halles. Confused about it being pronounced L'al we made our way through the huge underground mall (shopped at bershka) and out to the chruch L'eglise Saint-Eustache
(built between 1532 and 1632

)
, as showed under. In front of the church was a quite spectacular and original garden.
| | |
| --- | --- |
| | |
| | |
| --- | --- |
| | |
This following photo is actually kinda epic, but impossible to see in the blog as it is too big. And Photobucket ruined the quality. Anyway. So there we were behind Eglise Saint Eustache. The church is squeezed inbetween more modern houses. We decided to enter the church. There was an old lady, probably living on the street that was sleeping inside the church, many were praying and it was around 5-6pm so the lights were playing beautifully through the colored glass windows in the church.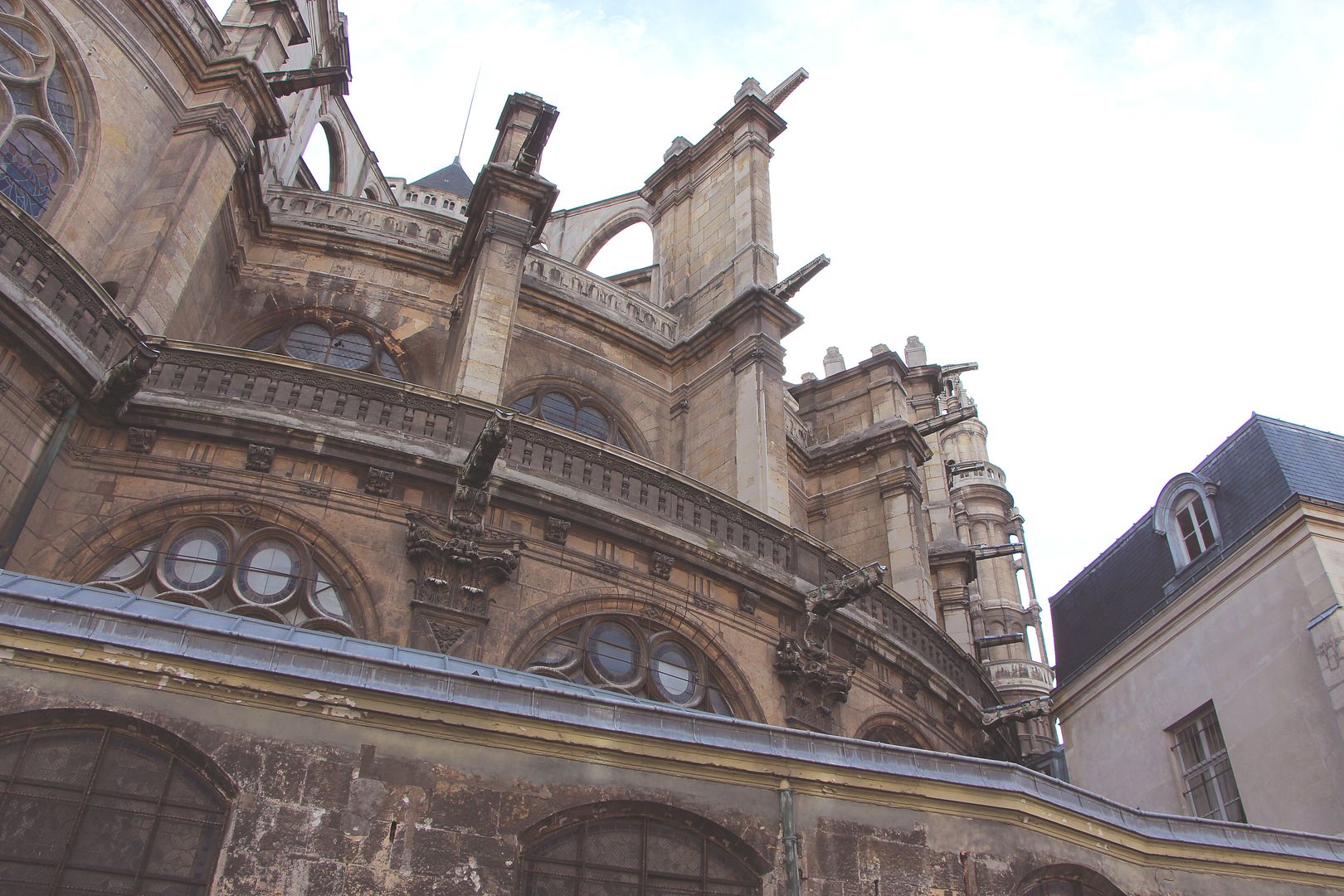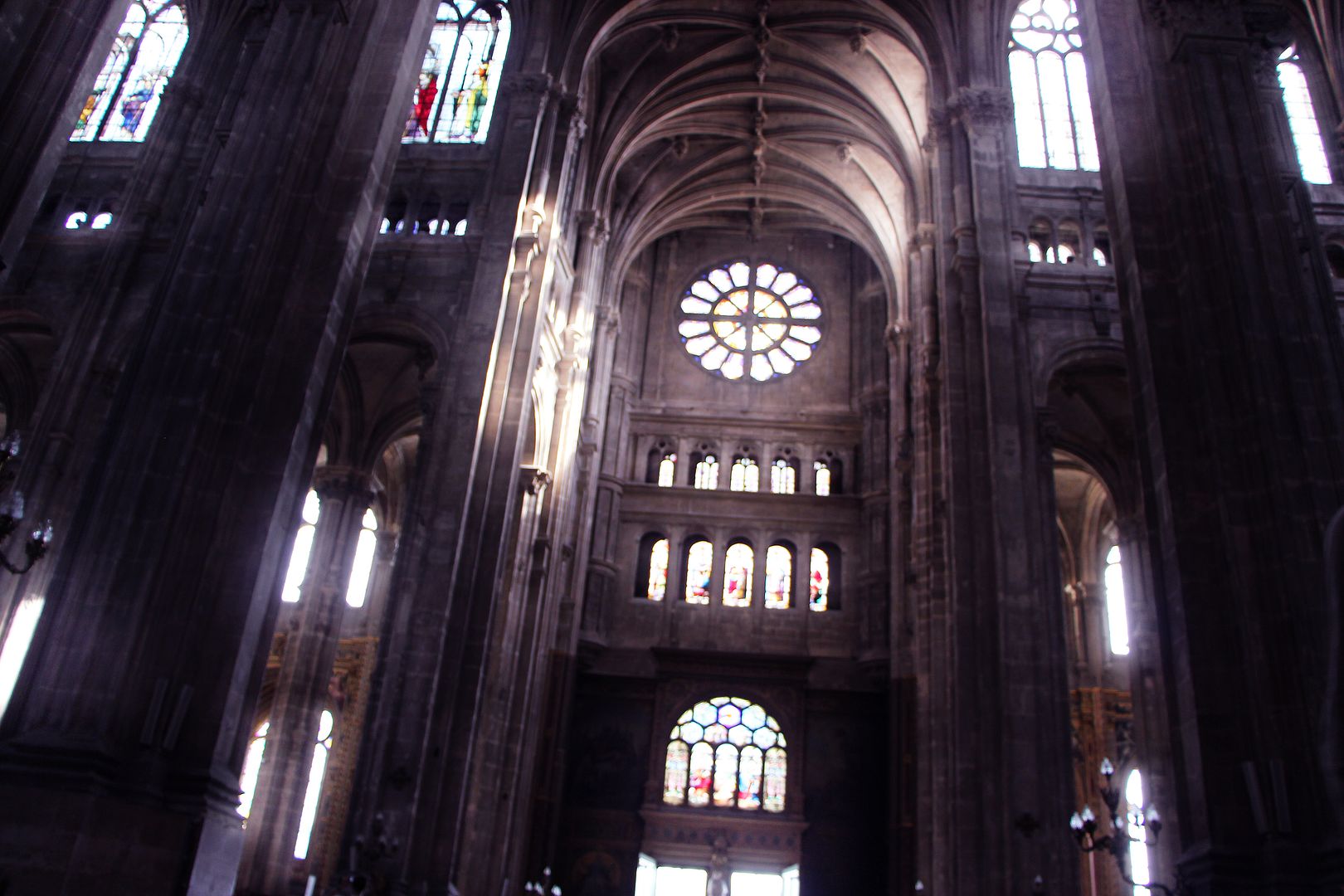 We walked on. And on. And on. Trying to get to know the city by foot. We tried to walk from Les Halles to Notre Dame, but could seirously not find our way. We found the river though, and bridges (my favs) and the Eiffel Tower in the distance. All this walking and map-looking got us pretty well known all around the centrum already the first day. Made it way easier finding back to The Louvre, the Latin Quarter, Cafés we wanted to check out, Musé D'Orsay and the position of metro entrances.