Yesterday was spent in Oslo from early morning hours and ended with a visit to the cinema later (Captain America: The Winter Soldier). Finally got to visit Eldorado, old cinema built to be a library/bookstore. One word: HUGE. And suprisingly I didn't buy one book! Today I've been working late. Since i got home i've stuffed my face with vegestables, had a run and watched "We're the Millers". Actually suprisingly funny! Tomorrow I'll be up and shining latest at 8. Having a easter-shopping-for-candy-in-sweeden-trip tomorrow!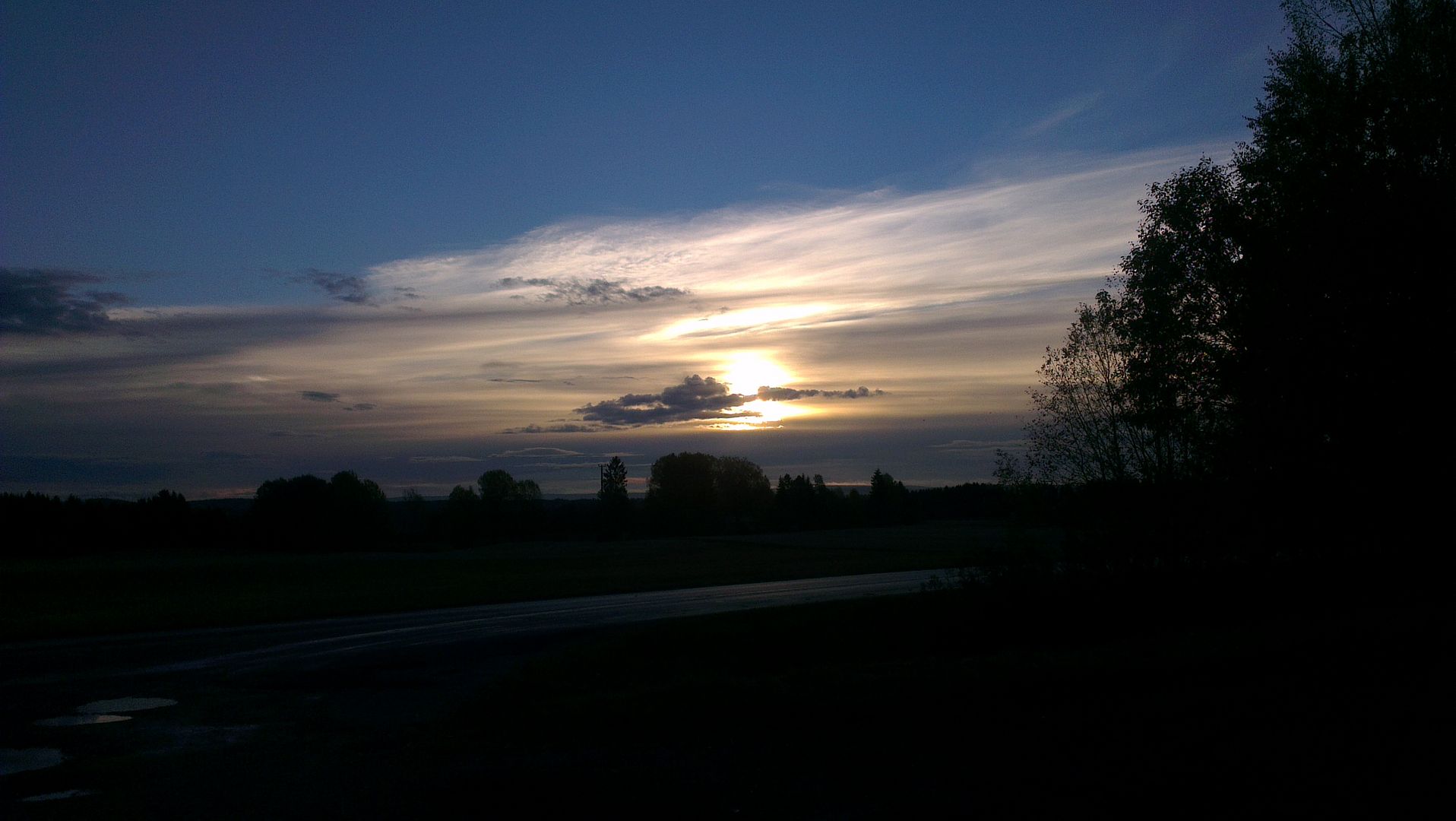 One of the early days before work. This after raining.
And btw, running to the theme of
Burn After Reading
(Clooney's character always squeesing in a run, getting followed by agents) and
The Counselor
(Brad Pitt being run past by several joggers with building tension) isn't very
bad
. It made me laugh and run faster!
Ps. Did I say how much I hate running? Yet I find myself doing it too often lately...